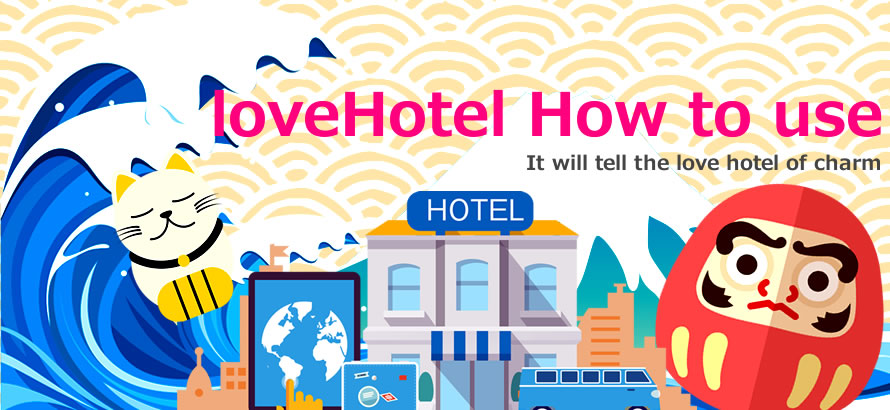 lovehotel How to use

Do you know the love hotel?
Love hotel has been operating more than thousands in Japan. it is full of entertainment.
Rates are reasonable and design is also fashionable.
Popular as accommodation of Nippon Travel Agency!

We will introduce the charm of the love hotels that are not found in other hotels.
Love hotel is Japan origin
Love hotel began in Japan in 1945.
Since then, they have continued to evolve with the times.
The past was a hotel of a male taste, but Recently,
were changed to a female favorite hotel.
Previously was a hotel for a couple. But now, Friends and family can use.
In addition, LoveHotel welcome to stay by one person.
One by one of the hotel appearance and room is unique.
And Hotel Service also has been enrich.
Some of the hotel is also close to the tourist destination.
So, it has been chosen as the accommodation of travel.
Check out here hotel group
You can use at a reasonable price
LoveHotel features, is that there is more inexpensive fee than other hotels.
For example, in some LoveHotels it has become to 8,000 yen on weekdays accommodation two people.
When calculated as one person, it will be 4000 yen.
Accommodation of the weekend will be 10,000 yen in two servings. When calculated as one person, it will be 5000 yen.
Is a business hotel and the city hotel is often made from 7,000 yen to 10,000 yen in a single room.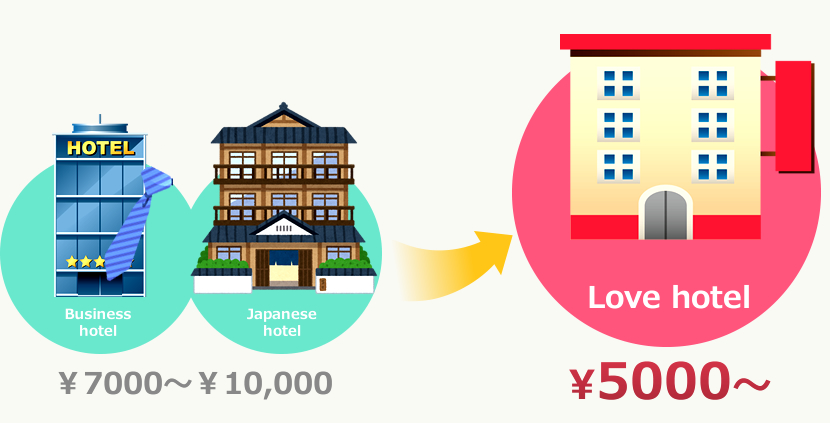 Comfortable in a luxurious room
LoveHotel room is rich in design. Room decor and the atmosphere is different.
Luxurious room, room such as the Asian resort, room with a playful….
Type in this way is also different.You can choose a room delightfully.
And,You can spend comfortable to forget the everyday life.
A lot of fun equipment
You can play in the Love Hotel room.
DVD players, large television, projector, there are equipments such as a massage chair.
You will be able to use these freely.
Others, there are also karaoke and games. you can enjoy all day with friends and lovers.
Love hotel is not only accommodation. You can spend fun time in the room.
When you use the hotel, please use the equipment.
Check out here hotel group